As the Grinch said in "How the Grinch Stole Christmas" by Dr. Suess … "It came without ribbons! It came without tags! It came without packages, boxes or bags!"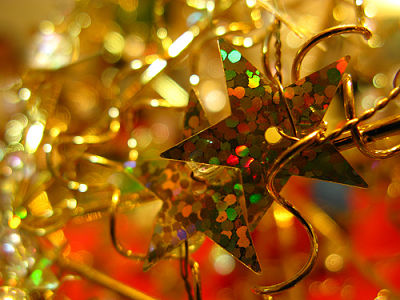 A Charming Story About a Grinch who Learns a Big Lesson
If you are not familiar with the story, it is one that I highly recommend reading. It is a children's story about a creature who decides that he will steal Christmas from the Who's who live in Whoville.

He proceeds to take away the presents, the trees, the trimmings, the food for the Christmas feast.
The Grinch discovers that even though he took all of the trappings away, the Who's celebrate anyway. . . and his heart grows with that discovery, as ours do when we read that charming story.
What Can We Learn From the Grinch
Lessons that are presented to us in simple terms can sometimes have the most impact, can't they?
Spend time with your family, cherish them, hold them close in your heart.  If you are without family at this time of the year, I wish you good friends to share the holidays with. The present aspect of holidays is a fun tradition and yes, you can have a wonderful holiday whether you have presents or not.
Spend time in quiet reflection; think about this past year, what you have accomplished and perhaps, give a thought to the upcoming year.  See a future so bright you have to wear shades!
Spend time remembering the feelings that you felt when everything went right. . .make that feeling stronger and brighter.
A Wish for You
Whether you celebrate Christmas or another holiday, at this time of the year, gratitude is key. Cherish your relationships, especially the one you have with yourself. : D 
Merry Christmas, Happy Holidays, Seasons Greetings!
I wish you and yours all of the best now and in the coming year.  May your life be filled with joy, peace and happiness! May you recognize the abundance that abounds in your life. . .
Thank you for reading my blog and for the support!  I appreciate it very much! 
"Drive your own life. . .you deserve to, don't you?" Sherie Venner
**Photo credit by  Luz Adriana Villa A. (Creative Commons)
The following two tabs change content below.
Sherie
I am a Relationship Coach who helps others create happy, healthy, loving relationships…including the relationship they have with themselves…by breaking through those blocks and barriers to success. I use various techniques gathered through training as a Master Practitioner of NLP, timeline, hypnosis and common sense gathered through life experience.