Do you ever feel like a black swan in a white swan world? Perhaps you have friends and family who are the very essence of self confidence and deep inside, you feel like a loser. You might feel like you are "less than".
Quite surprisingly, talented and creative people often have this frame of mind and a belief that they are not "good enough", even when evidence points to the contrary.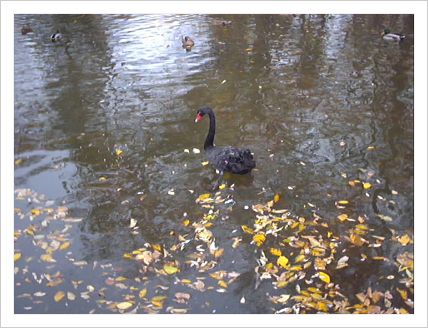 What Factors Affect Self Confidence?
Negative beliefs

Negative self talk

Relationship issues (such as being or having been in an abusive relationship)

Low self esteem

Body image issues

Boundaries that don't work
Negative beliefs undermine the very core of who we are, naturally. When you have a negative belief, it is easy to be swept away on a tide of a non resourceful emotional rush.
Habitually, you sink into patterns of behavior that reinforce the negative belief, like negative self talk, creating relationship issues,etc. When you add in non existent or faulty boundaries and low self esteem, you create an endless loop. You keep repeating and getting the same results.
So what if you have one or all of these factors that are undermining any self confidence that you might have? Do you need to eliminate everything before you can start to feel better about yourself? No. Ideally, with time, you do work on all of these things.
In the meantime, though, rather than overwhelming yourself with a list of x number of factors to work on, you can do this one simple technique to help you feel better, right now. Then it actually will be easier to go forward and work on the negative beliefs, etc.
Here is one resource that helps.
An NLP Technique to Reinforce Self Confidence
There was a time in the past when you did feel confident, even if only for a moment. Close your eyes and remember. . .
If you can remember that time, and I believe that you can, bring that image to the forefront of your mind and make it bigger and brighter. Notice all of the things in the picture that are unique to that memory,sights, sounds, colours, feelings.
When you feel the feeling of confidence that you had then, anchor it to yourself by lightly touching yourself on the arm in a place where you won't accidentally be touched….for example, on your forearm, just before your elbow.
Lightly touch when the memory of the feeling is the strongest. Just for a moment. . .that's right. . .
Open your eyes and look around the room. . .clear your mind.
Take a moment. . .then remember again, and it will be easier this time to remember, to bring that image back and feel that strong feeling of confidence again, that feeling of knowing. . .
Make that feeling bigger and spin it. . .touch the same place on your arm again, only for a moment. . .
Open your eyes and look around the room. . .take a deep breath. Think of something else, like "What did I have for lunch today?".
When you have cleared your mind,you are going to do a little test. Touch that same spot on your arm again and see if you can feel that feeling of self confidence, instantly rushing back. I am sure that you can. . .
If you can't, you need to make sure you are using the same level of touch that you used to create this anchor.
You can repeat the process until the anchor is firmly set and it is available to you to use at any time. . .that you want to feel confident. . .
Self Esteem and Self Confidence
When you value yourself, you naturally have more self confidence. There are positive behaviors that lead naturally to a rise in self confidence and self esteem.
If you keep your promises to yourself, achieve the goals that you have set, and set boundaries in relationships that define how you allow other people to treat you, your self confidence will grow as a natural offshoot.
As we approach each new day and see what we are grateful for, and focus on that instead of what we don't have, we find it easier to foster that feeling of self confidence.
The days and hours of feeling like a loser will fade into nothing and the feeling of "being enough" will wrap us in it's arms.
Then, even if you are still a black swan in a white swan world, you will love and appreciate your uniqueness.
"Drive your own life. . .you deserve to, don't you?" Sherie Venner
The following two tabs change content below.
Sherie
I am a Relationship Coach who helps others create happy, healthy, loving relationships…including the relationship they have with themselves…by breaking through those blocks and barriers to success. I use various techniques gathered through training as a Master Practitioner of NLP, timeline, hypnosis and common sense gathered through life experience.