Knowing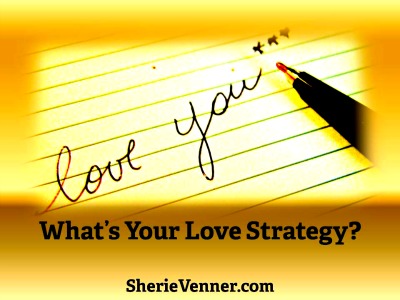 the love strategy of the people that you are in relationship with, your partner and/or your children, can be life changing.
When we use those love strategies, the people in our life feel more loved. When they feel more loved, then so do we… Do you want to know how?
When We Make Assumptions
Let's talk about Peter and Mary.  They have been together for 5 years and love each other a lot.
Mary went shopping one day and found a  trinket, and thought to herself "Peter would love this!", purchased it and brought it home.  She proudly presented her find to Peter, excitedly.
Peter looked at the trinket, thanked Mary politely and went back to reading the newspaper.  Mary plunks herself down on the sofa and wonders what she did wrong…..she expected a different reaction.  She thinks that Peter never appreciates anything that she does.
What just happened?  If Peter had picked up the same trinket for Mary, she would have been over the moon because then he would have fulfilled her love strategy. It was not his love strategy.  We have here a case of one person thinking that their significant other's love strategy is the same as their own. Naturally, people think that way…..
Discovering A Person's Love Strategy 

Let's start with your own …..
How do you know you are loved by someone else?  Really know?
Can you remember a time, a time in the past, when you knew with certainty that you were loved?  Do you have a specific time in mind?
When you think of that time…….that time when you were truly and certainly loved……
Were you taken to a special place?…or….
Did someone buy something for you?…..or……
Were you looked at with a special look?…..or…….
Did someone say special words to you or did they speak in a special tone of voice? …..or….
Was there a special touch that made you feel loved?….or….
Was it something else?
Your way of knowing that you are loved will probably be different from that of your partner, or it might not be.  When we are first in relationship with someone, we tend to pull out all the stops in our behaviors in order to ensure that we are seen in the best light.
It could be nature's way of ensuring that we find a mate!   : D  We buy things, we use our special tone of voice, we look lovingly at our special person, we go places and do activities that are fun, we hold hands and hug….in essence, we are firing on all cylinders. 
Once the routine of a relationship settles in, our natural tendency is to pull back a little, and revert to functioning in our primary love strategy, a set of behaviors that we think will show the other one that they are adored.  If you think that you are showing your partner that you love them by giving them something, when they need you to look them in the eyes and give them that special glance, you will have failed.
The same holds true for our children, they have love strategies as well.  One child might need to have things purchased for them; another might need to be taken to the movies. 
How can discovering the love strategies of the people in your life, help you have a better relationship? Let me know in the comments, below!
"Drive your own life…you deserve to, don't you?"  Sherie Venner 
The following two tabs change content below.
Sherie
I am a Relationship Coach who helps others create happy, healthy, loving relationships…including the relationship they have with themselves…by breaking through those blocks and barriers to success. I use various techniques gathered through training as a Master Practitioner of NLP, timeline, hypnosis and common sense gathered through life experience.