We have all had the experience, at one time or another, of being rejected or not meeting the approval of someone that we cared about, haven't we?
"Human beings, like plants, grow in the soil of acceptance, not in the atmosphere of rejection" John Powell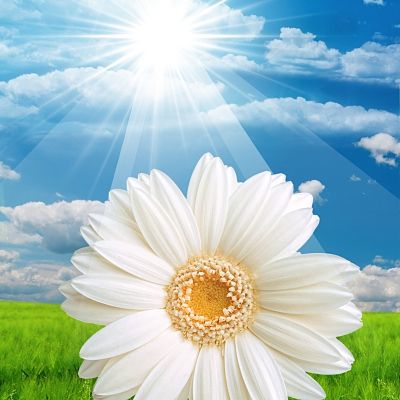 Let's take a look at Sarah…she is a young woman in her mid thirties who works as a public relations manager in a marketing firm. She is extremely responsible and diligent about doing her job. Unfortunately, members of her team at work are prone to power struggles. As a result, when they question her decisions (and they do it frequently), Sarah feels rejected, personally and professionally.
The stress is beginning to affect her performance at work and it is spilling into her private life. Does this sound like a familiar scenario? It might also play out in reverse. If Sarah's primary significant relationship had an atmosphere of rejection, it would cause problems for her in her work life. This is how Sarah starts to think.
What if everyone laughs at me?

No one likes me.

If I put my ideas out, there is no where to hide.
Then, it is a short matter of time until this happens:
Rejection = "I am not good enough"
What can she do about her feelings of being rejected? The pattern of feeling rejected needs to be interrupted. Rejection happens; it is a part of living on this planet and interacting with other people, unfortunately.
If we can look at it from this perspective, it gives us power when the inevitable happens and someone says "No" to us as a partner, employee, friend, author, etc.
Make Friends With the Word "No"
When we hear the word "No", we attach a meaning to it. If we have been told "No, you can't have that_____", as a child, there might be negative emotions attached to it. Imagine, how would you feel if someone said "No" to you and there were no emotions connected to it? It would just be a word, then, wouldn't it?
When we put a meaning to it or embellish it so that it looks catastrophic to us….like "She said, no, she won't go to the dance with me….no one will EVER go out with me….", then the situation looks worse to us. We have generalized one event and applied it to now and every future event…"NO" then becomes a very big deal.
Before we know it, the picture that we have in our minds has ballooned into a massive ball of emotions that threaten to overwhelm us. "No" is just a word…we have no control over whether people tell us "no"; we do have control in how we react to it. Detach yourself from any negative emotions, put your picture in neutral and shrink it.
You Have the Power to Choose How You Feel
Take responsibility for the way that you feel by realizing that you are the one who chooses how you feel. No matter what your circumstances or how you are being treated, that is true. No one can make you feel any way…it's always you.
Rejection can have terrible consequences, depending on a person's state of mind. If they are feeling rejection on an identity level, it is extremely important to TELL someone how you are feeling. The danger lies in internalizing those negative feelings of being rejected and then believing them.
Because, after all, those feelings do not represent the truth. What is the truth?
You are here for a reason

Someone loves you, even if you don't recognize it at the moment

You deserve to feel genuinely good

You CAN be happy, no matter what your circumstances

If you don't like the way your life is going, you do have the power to change it…you just need TIME
Approval and Acceptance is an Inside Job
The approval that you seek can never be found out there. Others may praise you and tell you that you are doing a good job and that is a wonderful experience. At the heart of it all though, if you don't feel that you approve of you, no one else's opinion can fix that.
If underneath it all, there lies a limiting belief of "I am not good enough"; life will feel empty and hollow. Do whatever is necessary to change that…and you can…and remember that you are worth it.
When we look at our relationships with those we work with, live with, love with, watch the words that you speak. Be an agent of acceptance in your world.
Sit right there and make a list, now, of all of your positive qualities, and yes, there will be a lot…write them without thinking and without judging. Take that list and put it where you can see it, often. Remind yourself of how great you really are.
So, Sarah, having made peace with the word "no" and recognizing her own power in her feelings and accepting and approving herself, will feel differently the next time she steps into a board room. She will have more confidence to voice her opinions and will be able to deal with those little rejections. When you have that inner knowing and approval of you, on an identity level, it all works out…
"Drive your own life…you deserve to, don't you?" Sherie Venner
The following two tabs change content below.
Sherie
I am a Relationship Coach who helps others create happy, healthy, loving relationships…including the relationship they have with themselves…by breaking through those blocks and barriers to success. I use various techniques gathered through training as a Master Practitioner of NLP, timeline, hypnosis and common sense gathered through life experience.