If you are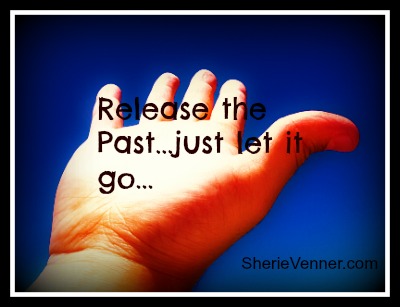 dealing with emotional pain or have dealt with it in the past, you know how consuming it can feel. Emotional pain can be larger than the suffering of physical pain.
Emotional pain can blur any of the good experiences that you can have in your life. If you have been reliving the past, holding onto those negative emotions and felt that you were powerless against those emotions…read on…
"Tell your heart that the fear of suffering is worse than the suffering itself."– Paulo Coelho
3 Ways Emotional Pain Hurts You
1. Reliving the Past
If you have been stuck in a vicious cycle of reliving the past negative emotional events that cause you pain, emotional pain can begin to manifest as physical pain…as depression…as anxiety…as panic attacks.
2. Holding on to the Emotions

This is crippling and keeps people stuck…when a person holds on so tight to those damaging negative emotions, the pain can be beyond belief.
3. Avoidance and Not Being Fully in the Now

There are many behaviors that people use to avoid emotional pain. There is excessive drinking, overeating, overspending, gambling, sex addiction and the list goes on…doesn't it? Life is barren of joy if we can't really be in the now…in the present…because it really is the only reality that we have…there is only now…
What I Learned about Emotional Pain and Physical Pain
As someone who was very physically active, training for my black belt in Tae Kwon Do, I gathered some injuries along the way. If you are familiar with trigger points, you know that little lumps of scar tissue…very painful scar tissue…can build up over injury sites. The muscle can't slide easily anymore and it causes restrictions…very, very, very painful restrictions…
Emotional pain is like a trigger point. It is like a buildup of scar tissue over an old emotional injury or abuse…and when you have an event happen that reminds you of the original painful event, you get triggered and the emotional pain is right there…
In order to release those trigger points and have my muscles move smoothly without restriction, I had to see a chiropractor who specializes in Active Release Techniques. The trigger point is pressed, deeply and it really hurts. It lets go of the pain, though.
The thing is…in order to release that pain, I needed to go through the pain…and it was temporary.
What You Can Do to Release Emotional Pain
Cry
Journal your thoughts and feelings
Talk to someone and set a limit…it is too easy to get stuck in your own story if you let it go on and on…
Get a different perspective on the situation
Meditation and deep breathing
Use various techniques (EFT, NLP, and Hypnosis for example) to let go of that baggage
Feel the pain…here, I must warn you…if you are going to do this one, please have a support person with you. Realize that if you can be with the pain for a short while, just the act of feeling it, can release it. But this is not for everyone. Especially if there has been a significant trauma…please…if there has been a BIG event…do not do this one alone.
Life can be painful. None of us get through life with any pain. Suffering is optional, though. Remember, that pain no longer serves a purpose. Emotional pain is a warning system to let us know that something wasn't right. A boundary may have been violated or there was a loss…
So…if that pain no longer serves a purpose…maybe it is time to just let it go…because you can…
"Drive your own life…you deserve to, don't you?" Sherie Venner
The following two tabs change content below.
Sherie
I am a Relationship Coach who helps others create happy, healthy, loving relationships…including the relationship they have with themselves…by breaking through those blocks and barriers to success. I use various techniques gathered through training as a Master Practitioner of NLP, timeline, hypnosis and common sense gathered through life experience.