Friendship is important, in everyone's life. Friends provide a level of support that is different from the support that your family gives you. A true friend sees the better part of you and if you are lucky, they let you know about it.
"Promise me you'll always remember: You're braver than you believe, and stronger than you seem, and smarter than you think." A. A. Milne (Christopher Robin to Pooh)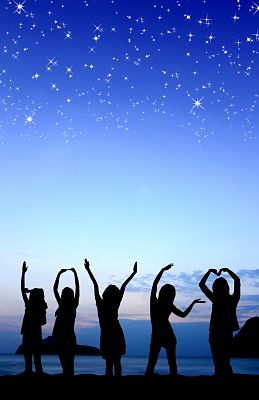 True Friendship Mirrors Our Best Back to Us
When Christopher Robin said that to Pooh, he was being a true friend. He saw the best parts of the lovely little bear and he let him know.
"You're braver than you believe"

"You're stronger than you seem"

"You're smarter than you think"
Imagine…how powerful those three statements are. Let that sink in and tell me, do you have a friend like that in your life? I have…several…and I am grateful for them.
They don't let me get away with the crap that I am sometimes guilty of telling myself. It doesn't happen often…that I need to be told…but when I do, it's really nice to have a true friend who can call you on telling yourself that you are "less than".
We all have had those moments…it is a moment of truth that can break the trance that we keep ourselves in. We are shaken out of that negative mindset. We are given a dose of reality through the eyes of another, a friend whose opinion we trust.
The true power of friendship shows itself in many different ways. When we have true friends, we know that we are not alone. They are people that we can share details of our lives with and not be judged.
Our friends support us in the decisions that we make, even if they disagree with our choices. They are honest and let us know what their opinions are.
Being Your Own Best Friend
When all is said and done, each of us has a best friend. And who do you think that is? It should be you…you should be your very best friend, the person that you can count on, no matter what.
In order to be your own best friend, you will need to do a few things differently…
Be kind to yourself

Recognize the good that is in you…that's right…

Remember what you have learned about the past…keep the learnings…

Acknowledge your past emotions and let them go…now…

Forgive yourself and be tolerant…just like you do for some one else…

Treat yourself with respect

Allow yourself to feel the love that you have for you…deep inside…

Allow peace into your friendship with you…call a truce with your inner critic…
Friendship and friends are so very important. Take the time to develop all of your friendships that are supportive of you.
Occasionally, we outgrow some friendships and need to let them go…if it is time…only you know…and when you do, let them go with love…and allow new friendships that align with your values into your life…
Friendships that nurture and support you deserve the time you give, to nurture and support them back. Acknowledge those friends…and be your own best friend because you can be…you know…
"Drive your own life…you deserve to, don't you?" Sherie Venner
Image Credit: Sujin Jetkasettakorn
The following two tabs change content below.
Sherie
I am a Relationship Coach who helps others create happy, healthy, loving relationships…including the relationship they have with themselves…by breaking through those blocks and barriers to success. I use various techniques gathered through training as a Master Practitioner of NLP, timeline, hypnosis and common sense gathered through life experience.