Everything is relationship. That fact is one that I knew…and yet, it was brought home even more as I attended an intensive Licensed Master Practitioner of NLP TM training. When you attend one of these trainings, there is one underlying theme…the power is in being in the now. The past has gone, the future can be planned…yet all change happens in the present moment…because, really, it is all there is.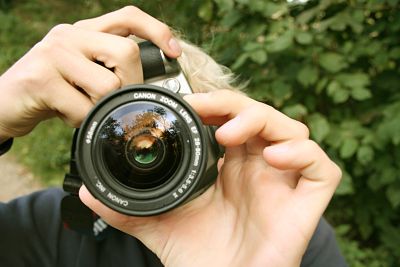 Being in the Now Will Free You
Do you know the expression, "The truth shall set you free?". It's true. Yes. Everything…and I mean everything…that happened in the past…whether it was "good" or it was "bad" has brought you to this moment in time, this right now moment.
And in this moment, you have the power of choice and therein is the secret to everything. You always have a choice, even if it is only to choose how you feel about something. There are myriads of possibilities that open to us when we acknowledge and accept that we have choice.
So, how would your life look different if you did accept that you could choose to make everything new…right now? One of the really neat experiences in Master Practitioner training is that you work with other NLP practitioners and do the exercises with each other. Even though most of us have been working in this self development arena for many years, we still have stuff to work on…because it is all about progress, not perfection, isn't it? : D
One of the exercises that we had to do was a live presentation in front of the group that would be recorded on video. I was comfortable and excited to do the presentation. I was horrified at the idea of having to watch it played back on the television screen! It was necessary…and you know…when it came down to it, it was my refusal to be in the now that was causing me pain.
Choosing to Be in the Now
So, I chose to be in the now…and watch the replay on that BIG television screen with BOTH eyes wide open. I saw how I looked to others through the unforgiving eye of the video lens. I heard my voice as others heard it. It was not what I expected (but I imagine that it never is… for anyone…lol). Sitting there and seeing what I saw and hearing what I heard…and being in the now…it worked!
I was able to watch that video, there in that room, with all of my fellow students and my instructors. I was able to look at my performance with an accepting eye…to not judge how I looked or how I sounded…and to make decisions on how I would do the next presentation (which would also be recorded) a little bit differently. I accepted myself in that moment and it was wonderful…
I have avoided doing video on my blog for quite some time…and now…you can look forward to me doing some recordings (once I figure out how to work my camera!)…because it is okay…
I created this inspirational quote (from an unknown source) graphic for my facebook page (shameless plug, here…if you haven't checked out my page, please do so, I share some neat things over there!).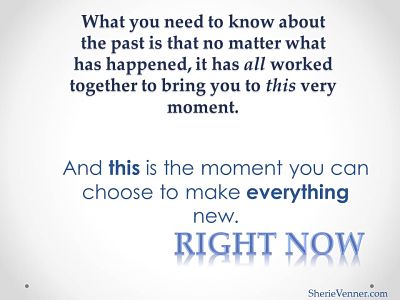 Know this…that being in the now is right there for all of us…we just have to accept it and let it be…
"Drive your own life…you deserve to, don't you?" Sherie Venner


The following two tabs change content below.
Sherie
I am a Relationship Coach who helps others create happy, healthy, loving relationships…including the relationship they have with themselves…by breaking through those blocks and barriers to success. I use various techniques gathered through training as a Master Practitioner of NLP, timeline, hypnosis and common sense gathered through life experience.