I had a client who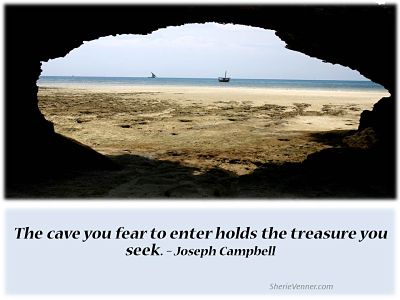 asked me this question:
"What if this is all I can accomplish? What if I am just going to be ordinary?"…
That is an interesting question, and there are many ways to answer it…
She was afraid that her life was not going to have meaning because she was afraid that she was only ever going to lead an ordinary life…
What Does Being Ordinary Mean to You?
It means different things to different people and a lot of it depends on our value system. If you think that you are ordinary because you aren't famous or have your own reality TV show, that is different than the person who thinks that they are ordinary because they haven't cured cancer or won a Nobel Peace prize.
So, being ordinary might mean that you are average…you live in an average neighborhood…with an average income…and average
dreams…that is one definition…there could be many…
The Fear of Being Ordinary
The problem happens when we start to think that "being ordinary" is a bad thing. It isn't…because we are all ordinary; we are all just human beings. Ordinary people are the ones who do extraordinary things. Everybody starts out ordinary.
Underlying that fear is the fear of not "being enough" or the fear of not being "good enough" or a fear of not "being special". That fear is a limiting belief and it's not true. It just feels true in the moment.
The Quest to be Special
In our society there seems to be the quest to always be better, to always be striving to do more and more. We don't seem to
be able to settle.
One thing that I have learned in my life is that there is always someone coming up behind you that is better at something that you do. It might not be right away, it might be years from now, or even decades from now…but as we learn and grow as a species, there will be people who come along who are smarter, faster, and cleverer at that thing that you do.
So, does that mean that you just dust yourself off and don't do anything…no…absolutely not.
Ask yourself "Why am I afraid that I will only be ordinary?".  Is there something, deep inside of you, that you want or need to do…is that why you are afraid? Look at yourself honestly and see if there is a yearning that needs to be fulfilled…is there something extraordinary there…that you believe is your task in life? You can push past that fear of being ordinary and accomplish what you need to.
This is an amazing quote by Joseph Campbell :
The cave you fear to enter holds the treasure you seek. – Joseph Campbell.  Tweet this!
In order to overcome that fear or any fear…you need to acknowledge it, accept that it is there, discover the root in your imagination …so that you can let it go…because it isn't real…is it?
So when you are ready to face that fear, these easy steps can help you:
Focus on your values (if you don't know what they are, discover them)
Stop criticizing yourself; you are just getting in your own way
Know what you really want
Know WHY you really want it
Do the best you can, without getting stuck in perfectionism
Listen to that still small voice inside of you; you know the one that I mean…
And in the wise words of Dr. Seuss:
You have brains in your head.
You have feet in your shoes
You can steer yourself any direction you choose.
You're on your own. And you know what you know.
And YOU are the guy who'll decide where to go.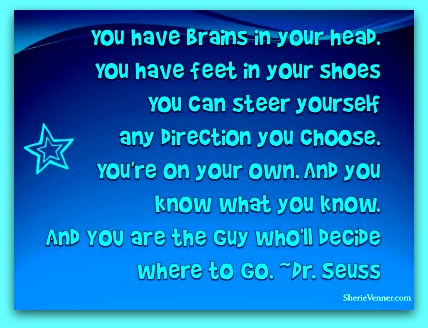 We Are All Ordinary
…and that's okay…just ordinary people…who go on sometimes to do extraordinary things. There are people in your life that you are anything but ordinary to.
To a child, his parents are extraordinary. To a parent, the child is extraordinary. To a beloved partner, you are extraordinary. We are ordinary people who get occasional extraordinary moments.
So, my friends, there is power in being ordinary because it has always been the ordinary people who have done extraordinary things…so look at that fear you might have had of being ordinary…and ask yourself "What message does this have for me?" and "What do I really want?"…you might be surprised at the answers…because you matter…
"Drive your own life…you deserve to, don't you?"  Sherie Venner
The following two tabs change content below.
Sherie
I am a Relationship Coach who helps others create happy, healthy, loving relationships…including the relationship they have with themselves…by breaking through those blocks and barriers to success. I use various techniques gathered through training as a Master Practitioner of NLP, timeline, hypnosis and common sense gathered through life experience.