What if I were to tell you that in all likelihood, you were neglecting the most important relationship in your life. You would probably get all defensive and say that you weren't…and yet, if I asked you what the most important relationship in your life was…what would you say?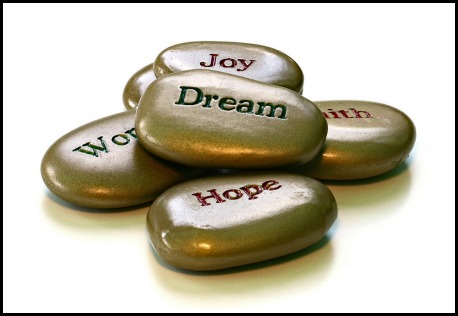 I was asked a question by a colleague this week. He asked me how I got into relationship coaching. This is how I answered him. Everything is relationship. I said to him that in my opinion, at the deepest core, everything in our lives is relationship. Whether we are in relationship with family, friends, colleagues, neighbors, food, money or ourselves, it is all relationship.
I mentioned that I had been studying NLP, hypnosis and time line since 1992 (with certifications being achieved in 1996 and 2011). Out of those studies, I had a dawning realization, as I saw the problems that people were encountering in their lives…that the relationship they had with themselves was the problem.
You Can't Have a Great Relationship if Your Relationship with You Sucks
"The most important relationship in your life is the relationship you have with yourself. Because no matter what happens, you will always be with yourself." ― Diane Von Furstenberg
The answer is…the most important relationship you can have with another human being is yourself. I believe that if you don't have an amazing relationship with yourself, you can't have a great relationship with anyone…anyone…so you need to start here first. So let's take a peek at the inside of one person's relationship with themselves.
Let's say there is a  "problem"…a person is a compulsive spender…so, you can give that person a plan…they track every penny they spend, they formulate a reasonable budget and make a plan to pay back their debt (if they are a compulsive spender, there usually is debt).
On the surface, this is a great plan. It is not the entire answer though, it is just a part of the answer. Underneath all of that behavior, is a belief…I don't know what that belief would be (it can be different for everyone, can't it?)…let's guess and say that in this imaginary scenario, that it is an underlying belief that of "I am ashamed to be me. I have no worth."
If that belief is not removed and replaced with a healthy belief such as "I deserve….", no matter what plan or how good a plan is put in place, it won't succeed long term. So, in this case, the person's relationship with money will repeat itself, negatively, in the long term.
The same pattern can hold true in interpersonal relationships. As long as the cause of the behavior is still there, the behavior can change in the short term through the use of will power…but it rarely will stay changed…the negative belief has to be pulled out, like an evil weed…right by the root…
The person who has the problem behavior of compulsive spending…who doesn't have a great relationship with themselves because of the underlying negative belief…does not have great interpersonal relationships…they might fool themselves into thinking that they do…but in the long run…no…they don't…
When You Realize that You are the Most Important Relationship in Your Life
If you were to step back and honestly look at the relationship you have with yourself…what would it look like? Are you a scolding parent to yourself? Change that…and make it better…not perfect…better…how can you be happy in any of your relationships, if you aren't happy in the one with you?
If you want to have these benefits:
Easing of stress, depression, anxiety, addictions, etc.
Confidence
Peace
Optimism
Increased creativity
Happier relationships with other people
Then…do this….
Learn to trust yourself by keeping your promises and your word to yourself. If you say you are going to do something good for yourself, do it. Don't break promises to yourself
Be kind in how you speak to yourself
Have fun and laugh everyday. If you can't find something to laugh at, force yourself to laugh for a minimum of 5 minutes per day. Your body and brain will still get the happy brain chemicals. If you act "as if" you are laughing, it will make you feel better. I know it might sound strange…but give it a try. Sooner, rather than later, you will find yourself being able to laugh again…
Visualize a wonderful movie in your mind of a positive, happy, successful life. Add in a fabulous soundtrack of your own voice, speaking kindly and lovingly…
Let go of all of those lies that you used to tell yourself…because you are worthy…and you do deserve…
And once you connect all those good feelings…and let go of the limiting beliefs…you will grow in that most important relationship with yourself…and once you allow that trust to blossom…that trust that you can find again…you will find that you ARE the key to that ideal life that you want…and you CAN have it.
"Drive your own life…you deserve to, don't you?"  Sherie Venner
Image credit: Darren Hester
The following two tabs change content below.
Sherie
I am a Relationship Coach who helps others create happy, healthy, loving relationships…including the relationship they have with themselves…by breaking through those blocks and barriers to success. I use various techniques gathered through training as a Master Practitioner of NLP, timeline, hypnosis and common sense gathered through life experience.