Today, a beautiful woman told me the secret to life…she said "Live each day like there is no tomorrow…Live in the moment, it's all you have."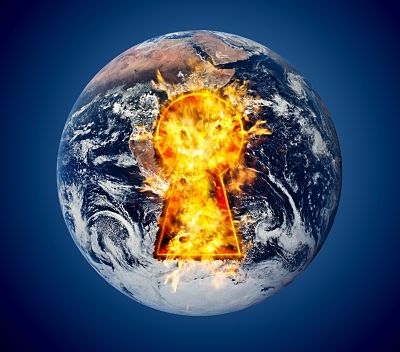 Words of Wisdom and Clarity
This secret to life was told to me by an elderly woman, a kind person who is sharing a room with the grandmother of my four daughters. I had never met her before and yet, I feel like I know her well.
She spoke with the clarity and wisdom that only life and experience can bring. This lovely lady sat there, in that wheelchair, her pure white hair perfectly combed and set, wearing a bright red wool sweater.
She told me about her life and how blessed she was to have had 50 years with the love of her life. She explained to me, with tears in her eyes, how he was taken from her suddenly.
They had company over for lunch and as they were sitting there, sharing stories with their friends, and doing the meal preparations, as they sat there, laughing and smiling…he suddenly suffered a massive heart attack and died, right in front of her eyes.
As I sat there, listening to her story, the tears came to my eyes. I felt the great love that she had for that man. I felt the deep sadness that she carried with her over the loss of that love. She said that time passes by too quickly and that we never know when we are going to leave this existence.
This beautiful soul spoke to me of her deep and abiding love for the partner that she lost. She told me of the gratitude that she had for the child that they had raised together….of the love she had for the sweet grandchildren that were the continuation of that blessing.
The Magic in the Moments
She is 93 and a half years old and she asked me this question "Why am I still here?" and this is the answer that I give to you. She is here to pass that message on to all of us. She is a reminder to all of us that life is short…don't sweat the small stuff…it's all small stuff…
The angel in that room said "Live your life to the fullest" and you know what? We all need to hear that…to be reminded of what is important in life. We have celebrations marked out on our calendars, days like Valentine's Day. She reminded me that every day, we need to celebrate our loved ones and share our gratitude for them, always.
Be thankful, live your life to the fullest, be mindful in the moments that we have…"Life passes by quickly", my sweet friend said…looking back from the vantage point of 93 and a half, she knows…
So let us all make best of it and go forward. Be grateful for each day and see the magic in the moments. I know that I am going to do my very best to make it so.
"Drive your own life…you deserve to, don't you?" Sherie Venner
Image Credit: Danilo Rizzuti
The following two tabs change content below.
Sherie
I am a Relationship Coach who helps others create happy, healthy, loving relationships…including the relationship they have with themselves…by breaking through those blocks and barriers to success. I use various techniques gathered through training as a Master Practitioner of NLP, timeline, hypnosis and common sense gathered through life experience.