Imagine if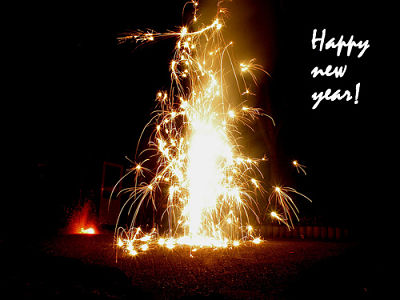 you will, all those dreams that you have for yourself that you have bundled up neatly in a pack of New Year's resolutions.
That's right, the ones that you keep by your bedside table, or by your computer monitor on a yellow sticky post it note. . .or maybe it is on your bathroom mirror so that you can affirm it morning and night.
Are You Doomed To Fail at Keeping Your New Year's Resolutions?
78 % of people, according to a study done by Richard Wiseman at the University of Hertfordshire, FAIL at keeping their New Year's resolutions or goals.This statistic surprised me!
I knew the failure rate was high for goals that we set at the beginning of the year but I did not know it was this high! Hmmm. . .really steep number there.
Want to know how you can beat the odds?  Keep reading. . .let's see if we can figure this one out, shall we?
Avoid These Mistakes When You Make Your Goals (at Any Time)
Perhaps the problem is not in the making of goals at the beginning of the year, but of choosing a goal that is culturally acceptable and not one that you really, really want.  Let's take Ann for an example.
She is a 42 year old mother of three who is 35 pounds overweight. At the fresh start of a year, Ann typically makes a New Year's resolution to kick those 35 pounds to the curb.
She invests in a piece of exercise equipment and a shiny new diet plan. Ann kicks things into high gear by throwing out all of the yummy fare left over from the feasts of the holidays and she feels a sense of power as she does it.
Eventually, the equipment will be her clothes hanger, sitting forlornly in the corner of her bedroom; but her hopes are high as she plunks down her credit card for 5 easy payments and the promise of a svelte new her.
Ann posts affirmations all over the house and vows that this will be the year that she gets it done. Two weeks later, Ann is sneaking off to the local coffee shop for doughnuts in the middle of the day, the new diet all but forgotten.
Guilt eats at her as she throws back the last crumbs of her ill gotten snack.  She slinks back home and sees the shiny exercise equipment sitting in the corner, her bathrobe slung over it.  
Inside, she is screaming at herself, telling herself how weak she is and how everyone else is a success, except for her. . .does any of this sound familiar?
What is Wrong With this Picture?
Let's rewind the film for a moment.  Ann has focused on the symptom, not the actual problem. She has seen the extra poundage, labeled it the enemy and gone to war.  It is admirable in one way. . .
. . .except that she is going through the motions and thinks she SHOULD go after this particular goal.
Ann is a woman who takes care of her husband, her children, does more than her share of work at her job, and is a volunteer on two committees in her community.  
She is in a state of chronic sleep deprivation and can't remember the last time she just sat down and read a book for pleasure or had a hot bubble bath in a quiet, candle lit bathroom.
Underneath her picking this particular goal is the belief "I am not good enough. In order to be accepted, I must change.  I am not acceptable the way that I am".
She is NOT making a resolution from a position of power. "I love myself; therefore, I set a goal to release 35 pounds in order to honor my core value of health."
What Lies Beneath New Year's Resolutions that Fail
Limiting beliefs, like our friend Ann had

Feeling like you "have to" do it, a sense of obligation that comes from outside of you, an external authority

Choosing a goal that you does not inspire you, that does not set a light inside of you, even a small one

Picking a goal that is overwhelming or too far in the future so that it seems unreachable
The only two reasons people take action are to avoid pain or to increase pleasure.  See where you are coming from.  Are you moving towards a goal or are you moving away from a negatively perceived situation?
If and When You Decide To Pick a Goal to Go After
Ask yourself the following questions:
Why this goal?  

Is it in line with your

core values

?

Is it for you, only?  That is, are you the only one who determines the outcome, it is not dependent on the actions of others. . .

Do you really want it?  
2013 New Year's: 7 Steps to Doing Resolutions Differently
Catch a

vision

of what your future would look like if you actually accomplished the goal

If you can't see it or it doesn't feel right to you, then it is time to clear out and toss any

negative beliefs

surrounding that particular goal

Clarify the goal; be very, very

specific

in your language

Break your goal into easy,manageable

chunks

(start with a small goal so that you will trust yourself to accomplish it.  Establishing trust with yourself and knowing that you can depend on you will lead to great things.)

Make a

decision

that you will accomplish it 

Allow

yourself to accomplish it, give yourself permission to succeed

See

your goals accomplished as if now
It is important to dream big and perhaps for you, you can. However, if you have made BIG goals in the past and failed to follow through on them, there is a little part of you that might be whispering in your ear, expecting you to fail.
Start small, uncover the negative beliefs, kick them to the curb and build on small successes.  Then your dreams will expand to grow bigger and bigger, just like that.
We all make goals and resolutions, some just happen to be at the beginning of a New Year. . .it symbolizes a clean slate for us, a time of renewal.  You can even decide to not make resolutions at New Year's. . .there is nothing wrong with that!
Here is to a 2013 filled with your success and prosperity and resolutions that you can love and accomplish! If you do choose to make your resolutions and goals now, become a part of the 22 % who do succeed! Give yourself that gift, you deserve it, you know. . .
"Drive your own life. . .you deserve to, don't you?" Sherie Venner
**Photo credit:  Frapestaartje (Creative Commons)
Update: This post was originally published in 2011 for the 2012 New Year. I have changed the date because the principles remain the same, this year! : D
The following two tabs change content below.
Sherie
I am a Relationship Coach who helps others create happy, healthy, loving relationships…including the relationship they have with themselves…by breaking through those blocks and barriers to success. I use various techniques gathered through training as a Master Practitioner of NLP, timeline, hypnosis and common sense gathered through life experience.