New Year's Eve saw me bringing in the New Year with grape juice and club soda (LOVE club soda!) with my husband, Shane, our son Will and our white (yes, white) miniature schnauzer, Daxby.
For the past month, I had been redefining goals, doing some personal change work and I was feeling good.
We went to sleep to the sound of fireworks in the distance and sleep came quickly.
I awoke in the morning, brimming with creativity and good will. The feel of this New Year was full of promise…
…and then, there it was, just before breakfast and just before the house began to fill with family.
Epiphany
It snuck up on me.
It was unexpected.
It was miraculous.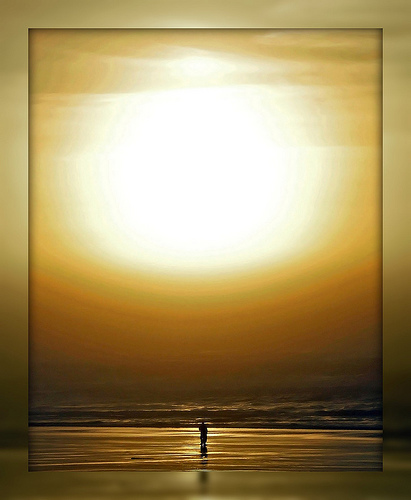 It came in with joy.
Understanding at a soul level.
It came in swiftly and it stayed.
Laughter bubbled up and burst forth.
My smile lasted for hours.
What was it?
I'll start so many years ago when I was a young girl. My family was fairly well off middle class. Dad was an instrument technician in a small town in New Brunswick, Canada. We were better off than most and Dad worked hard, putting in long hours building a house for us and clocking as much overtime as he could.
It all caught up with him one night when he was bent over, repairing a steam pipe. It burst open and the entire left side of his body was scalded with blistering, hot steam. He almost died.
My Dad lived, the bright red, vivid scars from the top of his head, past his ears, across his face, down his arm and leg, all bearing testament to the human spirit and the reliance of the body. Those scars faded with time but little did I know of the invisible scars that I, personally, would carry.
Fast forward to now.
Looking back, I saw the struggle that I created in the my life was a direct result of this one incident. I successfully finished University with no debt and created a number of successful small businesses, including a cleaning company that I built from nothing.
Now,I am in the process of enlarging my coaching practice. I had success, yet,there was always something niggling at the edges.
There were periodic upsets, accidents, disasters that would happen. . .I began to wait for the other shoe to drop. Through it all, I told myself that there was no reason for me to feel lack. My family of origin had never experienced lack, at all.
And then. . .New Year's Day, after doing all of the personal change work, using the principles of NLP, in the preceding month, there it was, presented to me on a platter.
The memory split wide open. Dad almost died, Dad couldn't work for 2 months during the recovery period, he didn't even know if he would ever return to work. Savings were depleted quickly, bills and debt piled up, and the little bit of compensation did not go far.
A LIE I had told myself for years (that we had never experienced lack)
Yes, it was a short time and it was traumatic for an almost 8 year old and it explained so much.
To have that deeply buried trauma gone. . .amazing.
I can only give you a glimpse of my experience…just a peek…of my peak…
And it does not mean adversity won't ever be in my life again. Life has it's challenges, doesn't it?
It does mean that new challenges will be met with a new mindset, one free from that trauma…and that is a position of power.
So, the epiphany? (and for me, it was a big one)
No matter how far we've come, there is still farther to go.
We are not done, we are a work in progress.
When we least expect it, if we've done the work, we can have the most powerful experience of change, a sudden realization of truth that can change our lives forever.
Because we can. . .just like that. . .
The following two tabs change content below.
Sherie
I am a Relationship Coach who helps others create happy, healthy, loving relationships…including the relationship they have with themselves…by breaking through those blocks and barriers to success. I use various techniques gathered through training as a Master Practitioner of NLP, timeline, hypnosis and common sense gathered through life experience.