Relationship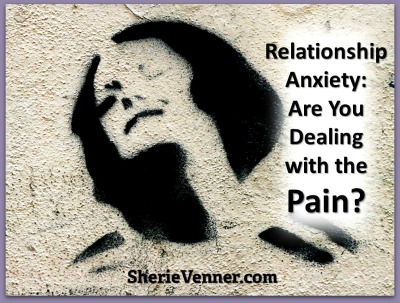 anxiety can be a pain.
Do either you or your partner have relationship anxiety?
Or have you had to deal with anxiety and fear  in a past relationship?
It takes a toll.
Relationships don't thrive in the grips of relationship anxiety. They flounder. They sink. They die.
Feeling anxious all the time can be a bitch.
Why Does This Kind Of Anxiety Happen?
There are many reasons. Here are the top 3:
Reason #1
Your unconscious mind is trying to tell you that something is not "right" with the relationship. These could be some of the things that aren't right…there could be more…
Differing values. If your idea of a good time is sitting at home watching the latest episode of Downton Abbey or the newest Star Trek movie…and your partner would rather be propping up the bar at the local watering hole…you have differing values. Often, that can be moderated with compromise…but what if it can't?
Bad communication. No, we aren't all born knowing how to be great communicators…but if you work at it…you can get better at it.
Different goals. You see yourself going in different directions. Values factor in here, as well. While everyone needs to have individual goals, couples need to have goals in common…
Bad behavior. Are you putting up with bad behavior? Is your partner threatening to leave you? Is there no respect? Do you feel like you are being taken for granted? Is there any threat to your financial, physical or emotional safety?
Reason #2
Your unconscious mind is trying to tell you that you have a "limiting belief" about what you deserve, what you can have…or even worse…a limiting belief about who you "are".
When you fill in this blank, what comes up for you?
I am ___________________________________
That is very telling…and can be the major cause of most relationship anxiety…if what comes up for you is something like this….I am a LOSER….or I am UNLOVEABLE…or something like that…how do you think you wouldn't have relationship anxiety?
Reason #3
You have developed a habit or compulsion to worry. You play the same movie in your mind, over and over again…of all the things that could go wrong…you tell yourself, of course, that they will….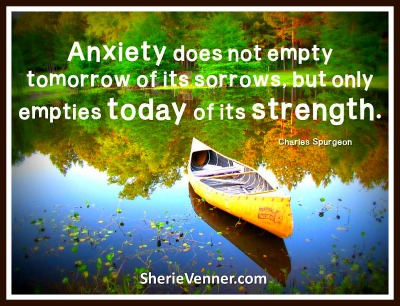 What Can You Do to Get Rid of Relationship Anxiety?
Talk to your partner. Open up a conversation and ask questions and clarify these:
Values
Hopes
Dreams
Goals
Are they the same? Are they different? Why? Why not?
If you have a limiting belief about relationships, men/women, or about yourself….
Acknowledge it
Learn from it
Let it go
How do you let it go? Some people can do this, easily, on their own. Others need help. There are many modalities that work well. I prefer NLP, timeline, and hypnosis…but there are other modalities…like EFT and finding a spiritual counsellor.
What would you feel comfortable pursuing?
If you are a chronic worrier…who plays negative movies in your mind…complete with a thundering soundtrack…stop that.
An NLP exercise to help stop that chronic worrying :
Take that movie that you play so well…that imagining of all that can wrong… make that movie into a still picture…then and shrink that picture down… then make that dark…and smaller yet…that's right…and then…imagine a new picture…one where it all goes right…just the way that you want it to be…and give that picture color…and sound….and see that picture begin to move…just like a movie…make it bright…big and bold…with all the bells and whistles…then take a deep breath….that's right…
What you imagine, you get. So choose what you imagine carefully. If you have a problem with that…then ask yourself "What would happen if it did go right?"…
And remember this; you are only responsible for your own relationship anxiety. If your partner has relationship anxiety, only they can take care of it. If they don't acknowledge it, learn from it or let it go…you can't do it for them…or make them do it…can you?
"Drive your own life…you deserve to, don't you?"  Sherie Venner
P.S. You don't have to deal with the pain of relationship anxiety…anymore…make the choice to leave it behind…where it belongs…in the past… 
The following two tabs change content below.
Sherie
I am a Relationship Coach who helps others create happy, healthy, loving relationships…including the relationship they have with themselves…by breaking through those blocks and barriers to success. I use various techniques gathered through training as a Master Practitioner of NLP, timeline, hypnosis and common sense gathered through life experience.