As a kid,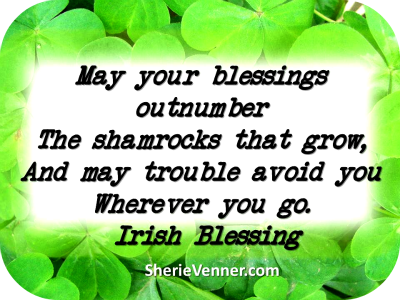 I loved St. Patrick's Day…the images of the bright green shamrocks and the leprechauns…splashed around the school and in the stores.
For me, it wasn't the wearing of the green or being Irish for a day that made it special, though.
It was because that was the day that we celebrated the birth of my Dad.
Dad was born on St. Patrick's Day…80 years ago.
We did always try and blend the birthday and St. Patrick's Day theme. Dad has had very many green birthday cakes.
One year, my brother and I decided to make him a green cake, complete with green frosting. I was 10 at the time and my brother was 8.
We weren't too experienced in the kitchen, at the time, and both of us forgot to add the baking powder. The icing turned out to be a vile colored green that looked suspiciously like a vomit color, LOL! It ran down the sides of that flat two layer cake.
My Dad was an awesome sport and ate that cake…even though it tasted and looked so bad!
Values I Learned from My Dad
Dad is a simple and humble man. He served in the Royal Canadian Air Force when I was growing up. We moved a lot and yet, in spite of many absences because of his job, I always knew that I could count on my Dad.
His example to me were these core values…in the way that he lived his life:
Honesty
Loyalty
Love for family
Having fun
Freedom
Persistence
Hard work
I have been very blessed to have my Dad for my Dad.I'll leave you with this Irish blessing:  "May your blessings outnumber the shamrocks that grow and may trouble avoid you where every you go!"
Happy Birthday, Dad! You are an awesome Dad and grandfather and we are blessed to have you in our lives!
And to the rest of the world, Happy St. Patrick's Day!
"Drive your own life…you deserve to, don't you?"  Sherie Venner
The following two tabs change content below.
Sherie
I am a Relationship Coach who helps others create happy, healthy, loving relationships…including the relationship they have with themselves…by breaking through those blocks and barriers to success. I use various techniques gathered through training as a Master Practitioner of NLP, timeline, hypnosis and common sense gathered through life experience.