Life is About Relationships
**I am no longer actively doing Relationship Coaching…at this point in time, I will leave the articles as they are…2018 is bringing changes…**
My name is Sherie Venner and welcome to my blog!
Life is about relationships, relationships with others and most importantly, the relationship that you have with yourself. Relationships are one of my passions in life.  I have learned many things the hard way, through experience.  Many other things I learned through being taught by very good teachers.  
If you're here, I believe you are meant to be…reading my blog or the gift of my report, listening to the audios I will soon have up or seeing the videos I will create. Whether it is curiosity or you have come seeking help and understanding, I welcome you.
Here on the site, you will learn different techniques to help you in your relationships.  Some of the techniques are NLP based, others are common sense strategies that a lot of us did not learn.  You will learn that you are the one in charge and because you are, you can make the change that you want.  In doing so, you can create a better life for yourself, the one that you really want.  You will learn that one of the greatest gifts that you can give to yourself is acceptance and forgiveness.
A Testimonial
"I have known Sherie Venner for over five years and have, on many occasions, made use of her skills as a relationship coach. Her methods, based on Neurolinguistic Programming, are straight forward, uncomplicated, and highly successful. I think that part of her success comes from the "out of the box thinking" that she employs with her clients. I'm pretty sure that this approach comes, in part, from her years home-schooling her children. I really believe that Sherie can make a difference in people's lives and I endorse her work to anyone who is seeking a relationship coach." January 2, 2012 Rob Hodgins
Favorite Comments
"Love forgiveness, nothing more can set you free than this amazing ability…thank you Sherie, you are such a masterful coach, I can feel how grateful your amazing clients are to be in your caring hands." Solvita
"I absolutely love this article, Sherie. I even pinned it 

 Communication is not only vital with those that we have a relationship with, but with ourselves. We need to ask ourselves certain questions, and acknowledge what we are feeling, as well. Thank you, for sharing your knowledge and wisdom!" Susan Preston
"I have read hundreds of articles in this theme but yours is the first that gave an actual technique to intervene and reset the mind more positively. Thank you for that bit of know how. I have been practicing for the last hour and it works wonderfully.:)" Mary
My Back Story
My story is the same as the story of many of you…I had a childhood marred by trauma, I married young, had children, have been divorced, and have remarried and had another child.  That is the short version.  The long version unfolds in bits and pieces in different stories and examples on the blog, mixed in with the message of hope that there are ways to change the hand that we have been dealt.  
When I married, at a very young 19 years old, I believed that marriage was forever. So there I was, at 37 years old, a divorced mother of 4 beautiful girls between the ages of 8 and 15 when…
I created my own business, a cleaning company and was happily successful at that. I loved the work and the people that I came into contact with on a daily basis. Reaching for a different kind of success, I found myself trying my hand at a new kind of business. I applied for my own life insurance and part of the process was an interview with my boss…I wanted life insurance that was a 20 year term and he began to argue with me that I didn't need it, my children would be grown up and I would find myself in a position where it would just be me. Can you imagine the horror I felt when, laying my plans before a person that I actually respected, he laughed at me and said "Sherie, you have a better chance of getting struck by lightning, than of getting married again and having another kid!!"
I wanted to remarry and have another child. Crazy? No, it was the vision that I had for my life and it was what I wanted. Do you have a vision for your life? What do YOU want?
Often, when someone tells me I can't do something, that is the very moment, you know the one I mean, when I KNOW that I can do it in spite of the odds. My introduction to various techniques including Neuro Linguistic Programming (NLP, for short) and intuitive principles led me to make those changes in my life that allowed me to find my husband, a loving father to my four girls, a man who honors me. We married in 1996 and we both became NLP practitioners that same year. Eventually, we had a son, just after my 40th birthday!
That kind of attitude spurred me on to get my 1st degree black belt at the age of 51. Was it easy?? No, definitely not. Could it be done? Yes, because I did do it! How did I do it?  That's one of the purposes of this site…not that I am suggesting that you want to be a black belt….this knowledge is transferrable to anything that YOU want to accomplish…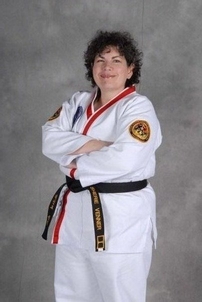 1st degree black belt       
Accomplishments
Bachelor of Science in Geology and Chemistry at the age of 19

NLP Practitioner Certification (Tad James)

Licensed Practitioner of Neuro-Linguistic Programming R   (certified by Richard Bandler)

Time Line Therapy Certification

Hypnosis Certification

Serial entrepeneur with 2 successful previous businesses

Guest blogger

Author of 4 Nanowrimo novels

Author of  "The #1 Reason People Fail to Get What They Want (and what you can do about it)"

Homeschooler

1st degree black belt in Tae Kwon Do

Contributing author to the book "

Standing Together

: Women Speak Out about Violence And Abuse" edited by Linda Goyette (not an affiliate link)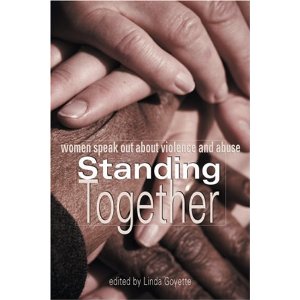 If you are ready to expand your knowledge, break limiting beliefs and bust through those blocks that hinder you, let's get to know each other and we'll talk, here, or on facebook or twitter……
If you are ready for a change and the time is now, welcome to my blog!!  There is always a lot to learn and it can be fun!
Disclaimer:  There are a few products that I have found valuable that have affiliate links in them. I do receive compensation if you click through and purchase them. Just FYI!