Are you waiting for permission to move forward? Do you feel that you are waiting for something…that there is an unexplained feeling of holding yourself back? Do you feel like you are stuck in frustration, spinning your wheels in the same place, over and over…I like to think of this as a bad déjà vu…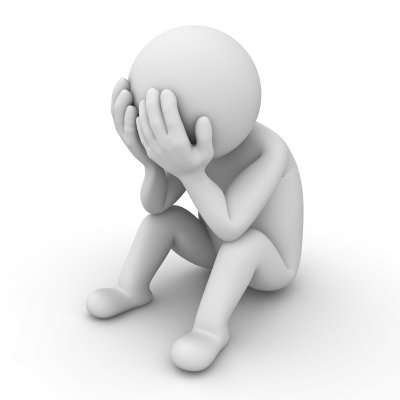 Frustration, although quite painful at times, is a very positive and essential part of success.

Bo Bennett
The Pain of Frustration in Your Relationships
Let me count the ways…the many ways that you might feel the pain of frustration in your relationships. Let me tell you a story about a time…many years ago…when I was a young mother. I was not ready to toilet train my youngest daughter but she was ready to be toilet trained.
My mother and I went shopping at our local Kmart and in the middle of the store, my little girl ripped off her diaper and refused to put it on. She insisted that she was a BIG girl and it was time for her to go potty just like her sisters. She needed to have BIG girl panties…the time for diapers was past.
Now, I think I can hear you saying…"Great! So what's the problem?". The problem was that she was 16 months old…too young to really understand what was going on and to have control of her bodily functions.
At the end of a very, very, very frustrating week of mopping up the floor and doing mounds and mounds and mounds of laundry…she had that eureka moment, that AHA!…and she got it…she was trained…because she wanted to be…even though it wasn't a time of my choosing.
Perhaps you have a spouse who frustrates you…who continues to forget to shut the cupboard doors and leaves them open for you to walk into…or who leaves the toilet seat up so that you can discover it in the middle of the night…or grinds the gears of your standard transmission car…or doesn't listen to you when you speak to them.
We all have frustrations and some of us think that we have more than others and that might be true.
Breaking the Spell of Frustration and Inertia
"All that is necessary to break the spell of inertia and frustration is this: Act as if it were impossible to fail. That is the talisman, the formula, the command of right about face which turns us from failure to success." Dorthea Brande
Does that sound like a tall order to you? It can be…especially if the years have proven to you, over and over again, that you can't possibly succeed. Success is the opposite of failing isn't it? If it were impossible to fail, then you would succeed, most definitely.
When you act "as if", your brain, that other than conscious part of you, starts to believe in the possibility of that really happening. It doesn't distinguish between real and imagined events. In order to act as if you won't fail, you need to imagine the opposite.
You need to imagine that you are successful, in all of the great and grand glory of THAT picture in your mind. See the event happening with all of the sights and sounds and KNOW, beyond a shadow of a doubt, that you will succeed. That is how I dealt with that frustrating time in my life.
I remember that day…I had just mopped up the mess for the 100th time…I leaned back on the brown wall papered wall and I slid down to sit on the floor, my hands pressed up to my face…
I started to cry, the tears of frustration streaming down my face…and then…I looked into the face of that beautiful little girl, standing there…and I saw, suddenly, that this was temporary…and I imagined her running up to me, proudly telling me of her success in using the potty…
And in a few short days, that is just what happened…because the frustration was gone and I knew that it WOULD happen…because I saw it…right there…in my mind…just like a photograph, complete with color and sounds and that wonderful feeling that it was accomplished…and I began to act "as if" it would happen, in spite of present moment evidence…
Our actions change when we eliminate frustration. Mine did with my little girl. Patience replaced frustration and I was able to communicate with her. The one simple trick is so easy that we often overlook that it can be that easy. See the success and act "as if" and if all the other factors are in play…that it is within the realm of possibility…it will happen…just like that.
Step through the frustration like it is a vapor in the mist…and allow it to be replaced with patience and positive expectation. Try it and see…
"Drive your own life…you deserve to, don't you?" Sherie Venner
Image credit: Master isolated images