When we think of bullying, we think of children and of bullying in school or on the playground. The sad fact is that bullying can be just as much an issue for people in the workplace. Bullying is never easy to deal with no matter where or how it occurs. Bullies push boundaries.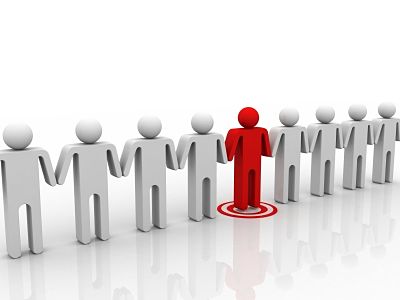 I have a client who was in a situation at work. She had been working there for four years and had received positive feedback about the quality of work that she was doing from two previous supervisors.
Kim's current supervisor was giving her a hard time, criticizing her work at every opportunity and telling her she was useless, and Kim's supervisor was telling others in the office the same thing about Kim, too. Kim was beginning to be afraid to go to work. She was showing symptoms of anxiety because of the bullying that she perceived was going on in her office.
When Bullying Makes You Afraid to Go to Work
There is an expectation that we have of being safe in our place of work. Most people spend a great portion of their waking hours at their job. Typically, a standard work day is at least 8 hours. If you consider the fact that there is a one hour lunch break, then you are at work for 9 hours. What happens when you are afraid to go to work?
Anxiety

Insomnia

Stomach pain

Tension headaches

Irritability

Bowel issues
This is not a comprehensive list; there are many ways that people show distress over being bullied.
What Does Bullying Look Like at Work?
Sarcasm, directed in an offhand manner and constant criticism. (I was only joking)

Violence, in any form

Harassment, like name calling and personal insults

Devaluing of a person, physically or emotionally

Being shouted at

Intimidation
You are allowed to refuse to be abused. Kim did the right thing. She recognized that, in her situation, speaking directly to the bully was not going to work. She worked in a place with a wonderful human resources department. She was able to go to them and tell them that she was ready to leave. In fact, she had applied for numerous jobs and had interviews lined up.
Human resources was actually able to arrange a speedy resolution by talking to the person who was doing the bullying. The supervisor had not been aware of the effect that her behavior was causing and immediately changed it. This kind of result can happen, although it doesn't always work out that way.
Kim was able to stay in her preferred job and develop a better relationship with her supervisor. Others are not necessarily as lucky and the only resolution that works is to find other employment.
What Can You Do if You are Being Bullied at Work?
Stand your ground by being assertive and knowing your own value…and assertive is different from aggressive.
Visualize a peaceful resolution for all involved.
Report it, and document it if necessary, especially if you don't feel safe in addressing the bully directly.
Be prepared to walk…to find other employment where you can be respected, if the situation cannot be resolved in a peaceful manner.
The most important thing to remember is that no one deserves bullying. The best defense is to have good boundaries and to recognize that you deserve to be treated with respect, no matter where you are. All relationships need to be rooted in respect, and the work place is no different.
Unfortunately, bullying is more common than it should be. That doesn't mean that it is to be tolerated, in any circumstance. When we stand up to bullying in the work place, we validate our self worth and draw a line in the sand. When we set those boundaries…all of us…bullying will eventually come to an end.
"Drive your own life…you deserve to, don't you?" Sherie Venner
** My client's name has been changed to protect her identity…
Image Credit: jscreationsz