I have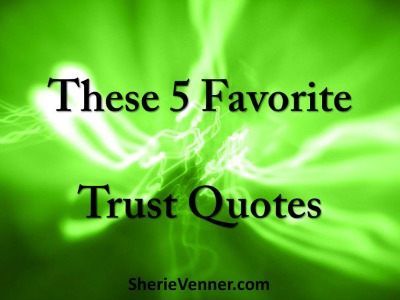 some favorite trust quotes that I would like to share with you…
Trust is
so important in a relationship, wouldn't you agree?
Whether that relationship is with someone else…a romantic partner, a parent, a child, a sibling…or someone else…like a person you work with or do business with…
The most important relationship that you need to have trust in is the one with yourself, though, isn't it?
Trust Quotes That I Love
The more you trust your intuition, the more empowered you become, the stronger you become, and the happier you become.
Gisele Bundchen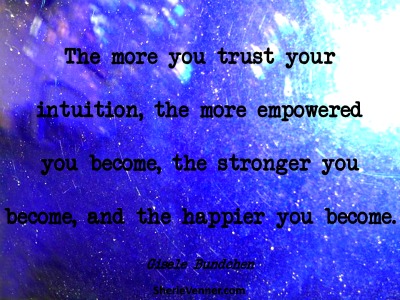 We all want to be more empowered and to feel strong and happy…don't we?
Your intuition is your friend. That's right…and this is why…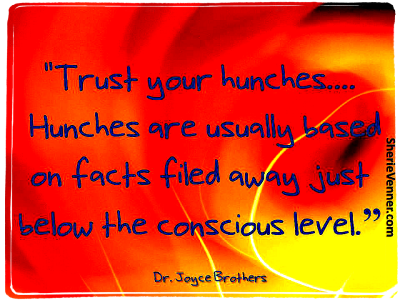 Trust your hunches. They're usually based on facts filed away just below the conscious level.

Joyce Brothers
Yes…that's so true…because even though we aren't consciously aware of what is just below…it's still there…and there is that still small voice…that whispers to us…those facts… Here is a link to a post that I wrote about this…click here…to read more…
"Have enough courage to trust love one more time and always one more time." ― Maya Angelou
This is profound…because when we've been hurt…when trust has been broken with a loved one…quite often people make the decision to never love again. That is so sad. We all deserve love. Love takes courage…it really does…and it is so worth it.
So be brave enough to trust that love exists…because it does…even if you don't know it…yet…
"Trust yourself. Create the kind of self that you will be happy to live with all your life. Make the most of yourself by fanning the tiny, inner sparks of possibility into flames of achievement." Golda Meir
Just think of all those possibilities…
What would your life look like if you did create the kind of self that delighted you…that when you looked in the mirror…you couldn't help but smile… because that reflection of you was so pleasing to you…that there was no criticism…just love and a deep, deep sense of trust…imagine that…
"Trust takes years to build, seconds to break, and forever to repair." Unknown
This final one of the trust quotes is simple and yet it says so much.
It does you know…take years to build…and so…when there is trust that is deserved….cherish it…nourish it…do your part to keep trust alive by keeping your promises…to yourself and to others that you are in relationship with. Make wise decisions in your relationships…because if you don't have trust…you don't have a relationship, do you?
"Drive your own life, you deserve to, don't you?" Sherie Venner
P.S. If you've enjoyed this post about my 5 favorite trust quotes, please share it and/or leave a comment! Thanks! : D