These quick and easy gluten free brownies are done in the blender! Simple, fast and a quick clean up, too, which is a great bonus!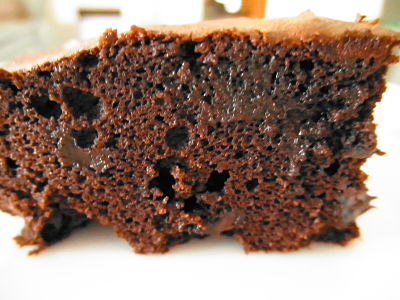 Notice the fine crumb on this brownie…it is SO good!
Gluten Free Blender Brownies
I normally make my gluten free brownies in my Bosch kitchen machine. However, one day, I was in a rush and decided to make them in my Blendtec blender! They turned out SO well. I was thrilled. It was quick and easy!
So here are the instructions for doing it in a heavy duty blender. If your blender can't handle a basic batter, please don't attempt it. Use a mixer and a bowl instead!
This recipe uses coconut flour. If you aren't familiar with it, you might not know that it is a gluten free flour. It is high in protein and fiber, two things that are quite often missing in our gluten free flours.
*Please don't substitute any other flours for the coconut flour because then it just won't work.
Recipe:
1/3 cup of extra virgin coconut oil and/or butter (if using a mixer, melt butter first)
1/2 cup of gluten free cocoa powder
6 extra large eggs (if you use large, you might need 7)
1 cup of white sugar (you can probably substitute other sweeteners, I haven't)
1/2 tsp vanilla
1/2 tsp salt (iodized or sea salt)
1/2 cup of coconut flour (you will need to buy this in a specialty health food store)
1/2 cup of gluten free chocolate chips
Here is a picture of my blender with all of the ingredients in it.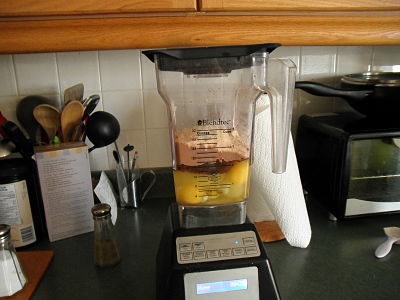 Put all of your ingredients in the blender, except for the chocolate chips and blend on a batter cycle! Add the chocolate chips after by stirring in with a spatula.
If you want to make these with a mixer, here are the steps:
In a medium saucepan, melt coconut oil and/or butter with the gluten free cocoa powder. Do this over low heat, stirring frequently. Remove from heat when combined and let cool for 5 minutes.
In a separate bowl, mix the white sugar, eggs, vanilla and salt until well combined. Add the coconut flour slowing, beating until you have a smooth mixture. Add the chocolate chips.
Baking the Gluten Free Brownies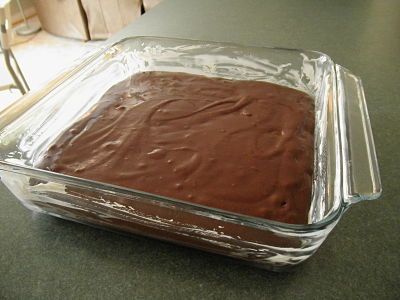 Grease an 8 x 8 pan. I used a pyrex glass baking dish…metal will work just fine, too! Bake in a preheated 350 degree F oven for approximately 25-30 minutes, depending on your oven. Test with a toothpick or cake tester to see if done.
Here is the finished product!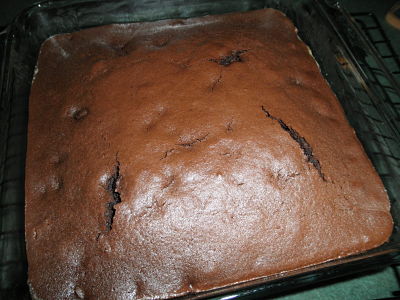 These don't last long around our house. I took this picture while the gluten free brownies were still warm. I think, if you look closely, you can see the chocolate chips are all melty….: D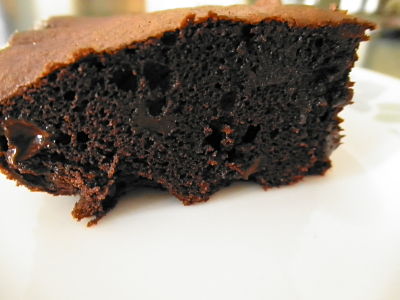 I love these gluten free brownies because they are made with coconut flour. If you noticed, the coconut flour does not need the addition of xanthan gum. That and the fact that you don't use as much coconut flour as you would if you were using all purpose mix, makes it a fairly economical alternative.
Add that to the bonus of the extra fiber and protein and these gluten free brownies in a blender are a win all around. To top it all of, they taste great, too! If you don't want a coconutty taste, just use butter instead of coconut oil in the recipe.
What is the biggest challenge you face in going gluten free?
The following two tabs change content below.
Sherie
Sherie writes about relationships, relationship anxiety and eating gluten free. She has been gluten free for more than 10 years. Connect with Sherie on
Google+