I have been where you are. I have questioned what was going on in my body and how I could fix it. Whether you have been officially diagnosed or are one of the many who have discovered how much better they felt and how symptoms cleared up on a gluten free diet, welcome!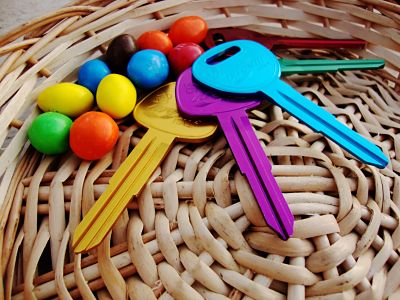 The benefits of a gluten free diet are many, if you are one of the people who have an intolerance to wheat, barley, oats, and other grains that contain gluten. You hold the key to improving your health, don't you?
My journey to finding a respite for intestinal issues and brain fog was a long one. I have heard that it takes approximately 10 years to get an official diagnosis of gluten intolerance. I hope that with the advent of better testing, that time will be shortened. I know many people who are self diagnosed.
Here is my disclaimer. I am not a doctor or a medical practitioner of any kind. I am a fellow gluten free person who wants to share experiences, thoughts and even recipes for the education and sometimes entertainment of anyone who comes to my site. Please, realize that none of the advice that I give is meant to replace or substitute for that of a medical practitioner.
The opinions that I express are mine. Please use common sense when applying any of the advice that I give or share on the site.
I have been eating gluten free for 12 years now. My two daughters, father and granddaughter are gluten intolerant as well. Each one of us have had a variety of symptoms that indicated gluten intolerance. Following a strict gluten free diet has freed us from symptoms.
When asked by wheat eaters how I can follow such a restrictive diet, I smile to myself. "It's not hard", I say…"I remember the pain, too well". There you have it. The benefits outweigh the disadvantages. They certainly do.
I love having a clear head. I love not having to be within arms reach of a bathroom at all times. : D I love having clear skin and no more pounding headaches. I love having energy instead of sheer exhaustion, all the time. It's all good.
Enjoy and thank you for being here…I hope that in some small way, I can be of service to you. : D
Sherie Venner