We hear a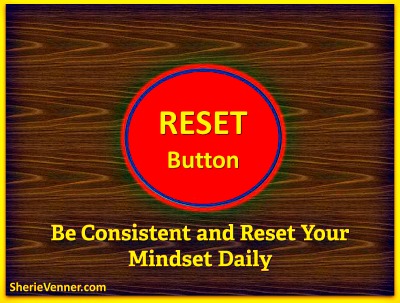 lot about positive thinking and a positive mindset. What happens, though, when you try and try and can't seem to overcome those limiting beliefs?
In fact, what if you were making mistakes daily, that led to making those beliefs stronger?
If you struggle with negative thoughts…that lead to depression, anxiety or a lingering and chronic sadness…and if your life just isn't working out the way you want it to…even though you are trying…it might be because of those limiting beliefs.
"Positive belief in yourself will give you the energy needed to conquer the world and this belief is the power behind all creation." ― Stephen Richards
A limiting belief is just that. It is a belief or a set of beliefs that keep you from being all that you can be. They limit you. Literally.
Imagine this…there is a woman, in her thirties, who always seems to fall just a bit short of the mark. She is intelligent and has had opportunities for success in her life but can't quite seem to follow through. Something always seems to get in the way.
She has had one too many failed relationships. Her career just never seems to take off. Her relationships with her friends and family aren't as fulfilling as she would like.
Roadblocks to Success 
To the outside world, it might look like bad luck. It might look like external circumstances didn't work in her favor. Yet…on the inside…this is what she is saying to herself…
I am worthless
I am not good enough
There is never enough love to go around
I am helpless against this
It's not fair
This always happens to me
These thoughts are mistakes…a habit that the brain has gotten into it…often outside of conscious awareness…
These thoughts, these limiting beliefs are actually roadblocks to being successful in any area. If these types of negative thoughts are driving around in anyone's brain, they aren't likely to succeed in the long term.
She might be able to have short term success but eventually, those thoughts, those limiting beliefs will rear up and make sure that she fails.
They are that powerful. Really.
The problem with thinking these thoughts  is that you don't do it only one time. These thoughts are the mistakes that people make…over and over and over again…they are the daily mistakes…the ones that hide underneath our conscious minds.
In fact, we get so used to hearing those thoughts…those beliefs…those terrible mistakes….that we are barely aware of them…and so it becomes super easy to repeat it…that nasty habit…
This One Simple Technique for Eliminating Limiting Beliefs
There are a lot of NLP techniques that are very powerful to use on limiting beliefs…and they work…brilliantly. One of the ones that can be used by yourself is called reframing. It is a simple technique for changing perspective.
If these are the type of questions that you ask yourself:
Why am I such a screw up?
Why does nothing I do every work out?
What did I do to deserve this?
And so on…there may be more…
Turn it around and ask yourself this, instead…
What could go right today?
What can I do that IS good enough…just for the moment?
Why does so much work out for me?
Why am I so lucky?
It's funny, actually…because the brain looks for answers to those questions. If you ask yourself a question that is so negative, the brain looks for evidence to prove it. It's a focus thing. What we focus on, we get, don't we?
There are other techniques to help with letting go of limiting beliefs…this is only one…
This technique takes time to work on limiting beliefs…but it will…if you are consistent…and it is something that you can do for yourself to press that reset button on your mindset. Imagine that you have that button…that you can press…anytime that you want…
"Drive your own life…you deserve to, don't you?"  Sherie Venner 
The following two tabs change content below.
Sherie
I am a Relationship Coach who helps others create happy, healthy, loving relationships…including the relationship they have with themselves…by breaking through those blocks and barriers to success. I use various techniques gathered through training as a Master Practitioner of NLP, timeline, hypnosis and common sense gathered through life experience.