I have a hero, a role model and her name is Helen Keller. I imagine that if I had ever had the opportunity to meet her, I would have told her how much of an inspiration she has been to the world. This is my favorite quote from her…
"When one door of happiness closes, another opens; but often we look so long at the closed door that we do not see the one which has been opened for us." Helen Keller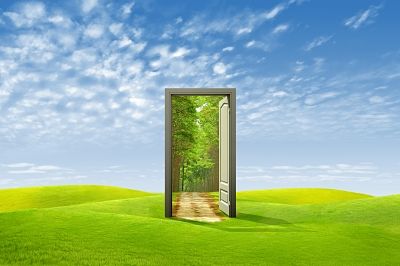 Helen was blind and deaf and yet, she saw so much in this world of ours and was so wise. Sometimes, we can be metaphorically blind and deaf to so many things around us. We don't see the good, the beautiful or even the fantastic…she did…she created castles in her mind and beautiful stories…
5 Special Attributes of Helen Keller
These are only a few that Helen expressed in her amazing life.
Inner Vision
She had a great imagination and what she could not see with her physical eyes, she saw in her minds' eye.
Love for life, learning and curiosity
Creativity and story telling
Persistence and determination (overcoming obstacles)
Can you imagine how much determination and persistence it took for her to become so accomplished while being both deaf and blind? How many people are as successful as Helen Keller, without the physical limitations?
Taking responsibility for her own life…and she did…didn't she?
The Importance of Great Role Models
When we can look at the life that special people like Helen Keller have lived, we have the opportunity to "model" their behaviors…
When I first decided that I wanted to create an amazing love relationship in my life, I looked around to see what it would look like. I found people in successful marriages and built a model in my mind.
For example, some of the criteria that I saw in those successful marriages were very evident.
In successful relationships, the couple talked with each other affectionately, there was good communication.

The amazing love relationships that I saw had couples with values in common.

Marriages that worked were based on a deep and abiding respect for each other.
And so on…from these observations, it was easy to recognize real love when it presented itself in my life. Modeling is a powerful process that can be extended to all different aspects of our lives.
Relationships

Career

Finances

Health

Business development
Where in your life would modeling a successful person help you? Be careful…this powerful process needs to be handled with care… choose the person you model carefully…
Be sure you want the behaviors…and that they align with your core values. If you don't know what your core values are yet, now is a good time to find out, isn't it?
"Drive your own life…you deserve to, don't you?" Sherie Venner
The following two tabs change content below.
Sherie
I am a Relationship Coach who helps others create happy, healthy, loving relationships…including the relationship they have with themselves…by breaking through those blocks and barriers to success. I use various techniques gathered through training as a Master Practitioner of NLP, timeline, hypnosis and common sense gathered through life experience.