We all want to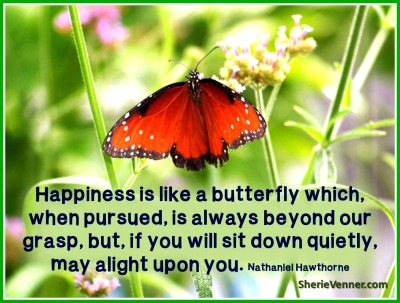 be happy. In fact, most of us have great expectations of happiness.
It doesn't always work out the way that we expect though, does it?
There are break ups. There are illnesses. There are financial difficulties. Real life has problems. Everybody has. Problems are not the problem…the problem is expecting to not have problems or always thinking that life will be smooth sailing…
"There were two ways to be happy: improve your reality, or lower your expectations"
― Jodi Picoult
Happiness is not a Guarantee in Relationships
I grew up with movies and cartoons where boy meets girl, there is conflict, boy loses girl, and then…lo and behold…boy gets girl back. In real life, most likely, if boy loses girl (or girl loses boy), there is a whole world of hurt that has to be travelled through.
How many Hollywood scenarios are written and played out like this? There is no wonder why we have those kinds of expectations of our relationships. In fact, if you are an avid movie watcher or television watcher, chances are that you have seen these expectations laid out in plots for years.
I am the type of person that likes to read the last page of a book before I read the book. Surprised? 

I don't like to read through a book and then it has a bad ending…because when I read fiction, I read it for entertainment. It's one of my quirks…expectations that I have about the books that I read.
In real life, we don't have that luxury…because we don't have a crystal ball to say that this relationship will turn out this way or that.
Because we don't have a guarantee for how relationships will work out even though you might have done everything right in the beginning. There is a certain amount of trust involved in venturing into the land of relationships, isn't there?
Can You Really Be Happy if Things Didn't Work Out?
If you have those expectations of a situation…a relationship…a career…a project…and you weren't happy with the results, can you be happy again?
Yes. You can be happy.
It might take time…there might need to be time to grieve for the lost dream. Because that is why it can be painful. There was an expectation of what life would look like in that future that you imagined…and it didn't work out…
Even though there might be a sense of failure…here is the good news. There is no failure. There is only feedback. Now you know what didn't work…and because you know what didn't work…you can make different choices…
And because you can make different choices, based on knowing what you know…you can create a different future…that includes what you want. Take a look around you and see what real happiness looks like…not the Hollywood version of happiness…
 "Happiness is like a butterfly which, when pursued, is always beyond our grasp, but, if you will sit down quietly, may alight upon you."― Nathaniel Hawthorne
Let go of that unrealistic expectation of happiness…it only exists in the movies and on the small screen…
See that happiness is in the moment…it can be fleeting…so notice it when it's there…and bask in it…and so I ask you, what does happiness look like to you? Because that is all that counts…
"Drive your own life…you deserve to, don't you?" Sherie Venner
The following two tabs change content below.
Sherie
I am a Relationship Coach who helps others create happy, healthy, loving relationships…including the relationship they have with themselves…by breaking through those blocks and barriers to success. I use various techniques gathered through training as a Master Practitioner of NLP, timeline, hypnosis and common sense gathered through life experience.