I am very fond of Kinnikinnick's gluten free donuts, in all of the varied  flavors.Tonight, I wanted a donut and there weren't any left in the freezer!  I have made gluten free donuts before and used a deep fryer to accomplish it. However, this time, I decided to try something different and use a donut baking pan to accomplish the deed!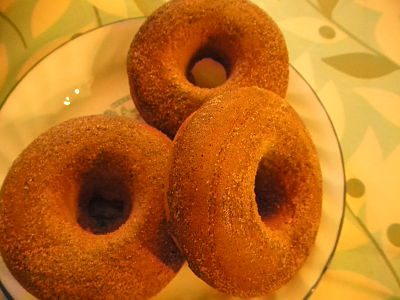 I was quite pleased with the pan that I used to make these gluten free donuts. When I read the reviews on Amazon, I thought it would be the best pan to get. I purchased mine at a local Edmonton kitchen store, since I didn't want to wait for it to ship from the U.S. Amazon store.
I read the reviews and took the suggestion to season the pan for 10 minutes in a preheated 400 degree Fahrenheit oven (this is a one time step). This was done after thoroughly washing and drying the pan. By doing this, the pan did not transfer any metallic taste to the donuts while they were cooking.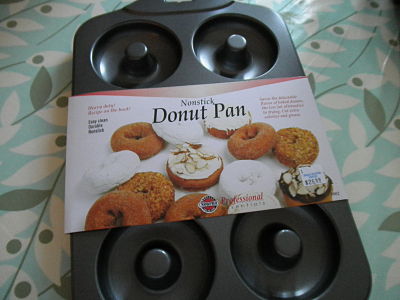 After you remove the pan from the oven (make sure you have taken the cardboard sleeve off before putting in the oven!)…let cool and wash again with hot, soapy water. Dry the pan thoroughly and then, using a pastry brush, grease with shortening, butter or coconut oil. I used shortening this time, just to make sure that there would be no sticking (even though it is a non stick pan).
Coconut Flour Gluten Free Donuts Recipe
6 extra large eggs
1 tbsp vanilla
1/4 tsp salt
1/4 tsp baking soda
1/4 cup of butter
1/4 cup of coconut oil (if you don't have any coconut oil, this can be butter as well)
1/2 cup of coconut flour
1/2 cup of granulated white sugar
Preheat oven to 400 degrees Fahrenheit. In a large bowl, mix the dry ingredients, the coconut flour (which is naturally gluten free), granulated white sugar, baking soda and salt together until well mixed. Make a well in the dry ingredient mixture and add the extra large eggs and the butter and/or coconut oil (melt this ahead of time). Stir well.
If you want an easy method to fill those donut shapes in the pan, here is one! I took a large ziploc bag and put the batter in it. Then I snipped a small portion of one corner. Then it was a simple matter to fill the shapes, quickly!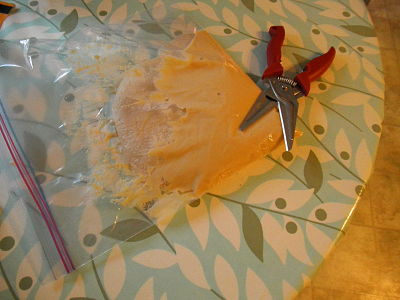 Carefully pipe the batter into the pans!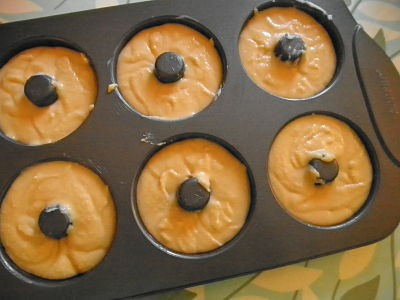 It's a bit messy but it turns out well! Bake in the preheated oven to approximately 15 minutes until golden brown. Carefully, remove the donuts from the pans. They might need a little bit of prodding with a plastic fork. Be careful and don't burn yourself!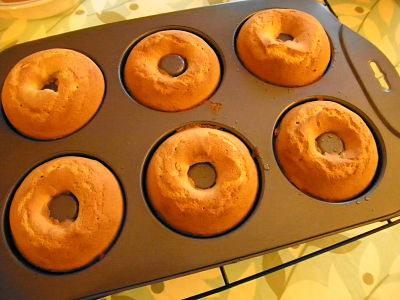 Here they are, all baked! Gluten free goodness!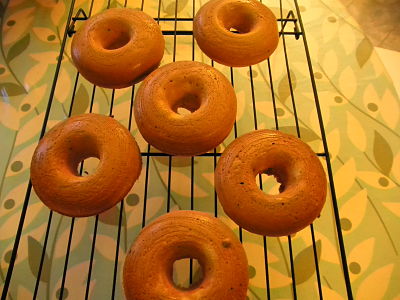 Now comes the really fun part! You get to decide if you want cinnamon sugar donuts or chocolate iced donuts. I did both! : D
Cinnamon Sugar
1/4 cup of white granulated sugar
1 heaping teaspoon of cinnamon
For the chocolate icing, I just used some leftover chocolate icing that I had in the fridge. You could use your favorite recipe. You will notice that I should have thinned out my icing, it was a bit thick.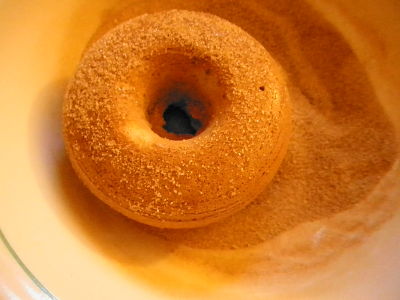 Here are the chocolate iced gluten free donuts!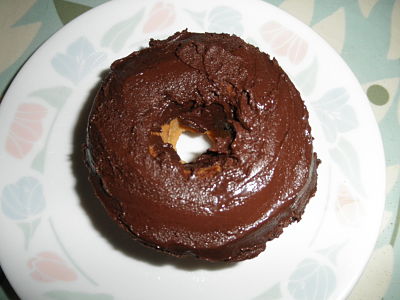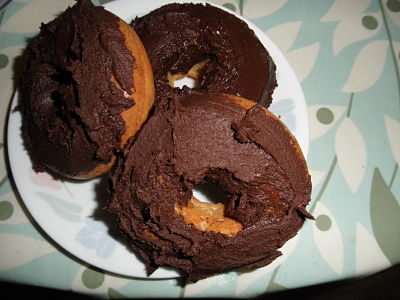 Next time, I would definitely thin out the chocolate icing more and make a glaze. My husband and son who are both wheat eaters thought these moist, fresh gluten free donuts were fabulous! So, I am very happy with how these coconut flour gluten free donuts turned out. They were absolutely delicious, with a great texture!!
The following two tabs change content below.
Sherie
Sherie writes about relationships, relationship anxiety and eating gluten free. She has been gluten free for more than 10 years. Connect with Sherie on
Google+