I don't know about you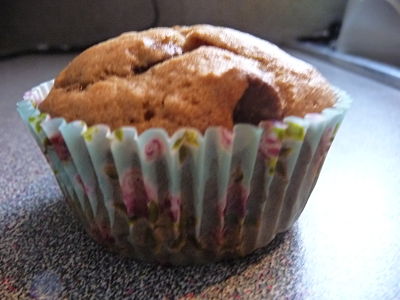 but when I first went gluten free, the first thing that I missed was baked goods. It was difficult to watch other people eating muffins, pastries and cakes. So, when I found the recipe for the gluten free all purpose mix, I thought that I was in heaven. I was able to adapt recipes and have a great substitute for wheat baking.
This is extremely important when you have a child, especially a young one, who might not realize the need to go gluten free. It is important to have similar products so that they don't have a sense of deprivation. Young children don't always understand that there is a really good reason for them being gluten free.
When you need a quick snack or a grab-and-go breakfast, these muffins are the answer. They are packed with bananas for nutrition, are gluten free and best of all, easy to whip up and almost fool proof! Thanks, Kaelie, for this great recipe! Kaelie has just recently discovered that her four year old has gluten intolerance. She has decided to share this recipe with us because it is one of young Sam's favorites, pre discovery of gluten intolerance.
Recipe for Gluten Free Milk Chocolate Chip Banana Muffins
by Kaelie Ann Huculak Belanger
3/4 cup of firmly packed brown sugar
1/2 cup of softened butter, coconut oil or margerine
3 medium very ripe bananas (mashed)
2 large eggs
1 tsp vanilla
2 cups of all purpose gf flour mix 
1 tsp baking soda
pinch of salt
1/2 cup of gluten free milk chocolate chips plus 2 tbsp
Preheat oven to 350 degrees F. Line 18 muffin cups with parchment cupcake cases. In a large bowl combine sugar and butter, beat at high speed for 1-2 min, until mixture is creamy (scrape the sides of your bowl often). Note from Sherie: If you use extra virgin coconut oil, it will make the muffins taste a bit coconutty. It is a good fat, though, so if you don't mind the taste of coconut, that works!
Add vanilla, mashed banana's and eggs.Continue beating for 2 minutes, till well combined.
In a medium bowl combine baking soda, pinch of salt and flour. Whisk together. Add your flour mixture to your banana mix. Stir until combined and fold in milk chocolate chips.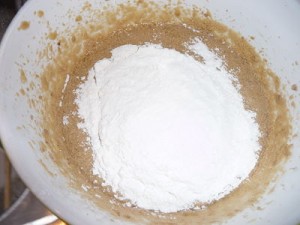 Fill 18 muffin tins and bake for 20-25 min!!! Make sure you test with a cake tester or a toothpick to make sure they are done. : D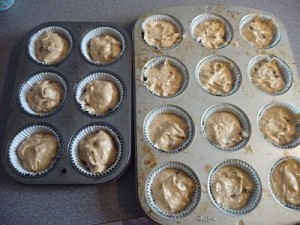 This recipe made 18 large gluten free milk chocolate chip banana muffins. You might not get the same yield, a lot depends on the size of your bananas!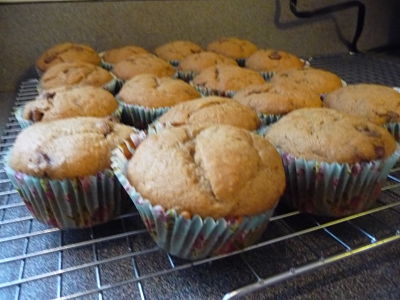 Enjoy! Now, don't these look just fabulous?? Can you imagine sinking your teeth into these, fresh out of the oven, with the chocolate chips all warm and melted?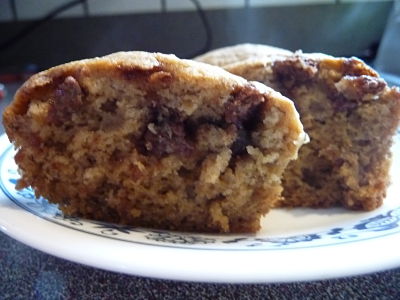 Thanks, Kaelie, for this great recipe, I look forward to trying it! *Bonus tip from Sherie: Freeze your over ripe bananas, unpeeled, in ziploc bags. It's perfect for using in gluten free recipes, like this!
What is your biggest challenge in going gluten free?
The following two tabs change content below.
Sherie
Sherie writes about relationships, relationship anxiety and eating gluten free. She has been gluten free for more than 10 years. Connect with Sherie on
Google+