We don't always have a chocolate gluten free cake for birthdays! Today, I made Shane a white gluten free cake with broiled frosting, another family favorite. Shane doesn't need to eat gluten free but he is such a sweetie and so understanding…so all of the baking that is done in the house is gluten free and for us that is the best.
There are too many issues of cross contamination and sensitivities for us to have wheat flour baking done. The really neat thing is that he loves the gluten free cakes even more than he ever liked the wheat cakes!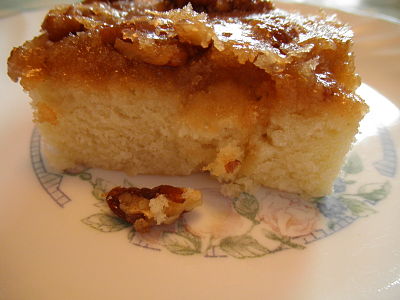 Basic Gluten Free White Cake
3 cups of gluten free all purpose mix flour
1/2 tsp salt
5 tsp gluten free baking powder
1 1/2 cups of white granulated sugar
3/4 cup of butter, coconut oil, or a mix of both
1 1/4 cups of milk
1 tsp vanilla extract
4 extra large eggs
You may notice that this is the same base as the Raspberry Mousse Gluten Free Cake…yes, this is a versatile white cake!!
Preheat oven to 350 degrees Fahrenheit. In a large bowl, cream together the butter, coconut oil or combination of both and the white granulated sugar. Beat in the extra large eggs, one at a time and the vanilla extract.
In a medium sized bowl, combine the dry ingredients, including the gluten free all purpose flour mix, salt and baking powder. Gradually add the mixed dry ingredients to the creamed mixture, alternating with the milk.
When it is all mixed together (this will take about 3 to 5 minutes if you use a hand mixer), pour the batter into a greased 13 x 9 metal baking pan. If you use a glass baking pan, be sure to reduce the temperature of the oven to a preheated 325 degrees Fahrenheit.
Bake for 20-30 minutes, depending on how accurate your oven temperature is. Insert a toothpick or cake tester and when the cake is golden brown and the tester comes out clean, it is done! Cool on a cooling rack.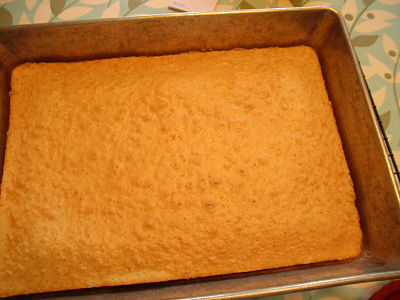 Broiled Brown Sugar Pecan Frosting
1/2 cup of butter (do not use coconut oil or shortening!), very, very soft
1 1/2 cup of medium brown sugar
1 tbsp whole milk or cream
1/2 cup crushed pecan pieces
Cream the butter and brown sugar together. Add the milk and the crushed pecan pieces. Gently spoon this mixture over the cooked white gluten free cake. Spread it gently, taking care to not rip the top of the cake.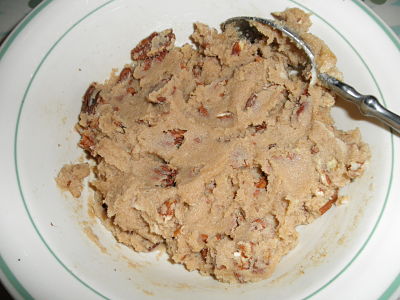 Put in a preheated oven on broil at 400 degrees Fahrenheit. Watch this very, very carefully!!! Broil until the brown sugar mixture bubbles. This will take 1 to 2 minutes. It burns easily, so check at each minute. It might take 3 minutes but usually not!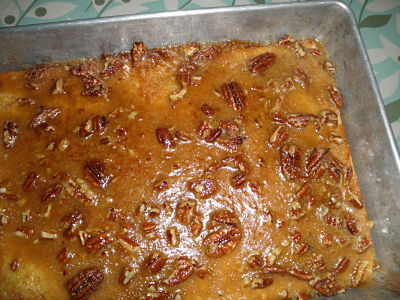 This gives a really lovely buttery, crispy, nutty flavor to the cake.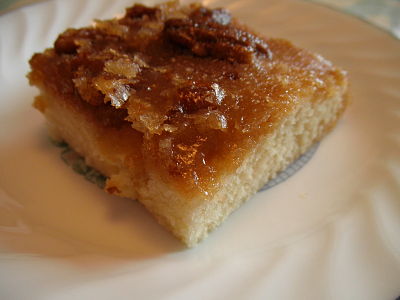 This is a simple cake with a great taste…and if you don't have the time to do a basic gluten free white cake from scratch, you can use one of the great mixes from Betty Crocker or Kinnikinnick and put this great frosting on…it will make it taste just like home made!
Sherie
Sherie is a Relationship and Breakthrough coach who has been gluten free for more than 10 years. Connect with Sherie on
Google+
Related posts: